Welcome
From its origins as a hazardous waste collector and recycler, Malary has grown to become a key industry player, offering mainstream and bespoke solutions to every sector. Recycling and waste-to-energy recovery remain central to what we do, but our growing range of industrial site services helps customers maintain their site's efficiency while protecting their plant investment. Every waste and site service rigorously observes environmental regulations to legally protect each customer while enhancing their own environmental credentials.
We currently offer seven different hazardous waste recycling and recovery processes with energy from waste recovery a priority objective. Backed by our in-house UKAS-Accredited Laboratory – 4643, we are used by many national waste contractors to process their collected wastes as well as those from our own collection services. Together, these abilities also enable the bespoke solutions we create for national and international projects involving both hazardous and non-hazardous wastes. We are proud to have developed a number of specially-tailored solutions on local, national and international levels. Many include new or emerging technologies as part of those solutions.
A real dedication to customer service, innovation and high standards makes Malary the first-thought supplier for hundreds of businesses ranging from blue-chip multinationals to SMEs. We are proud to be one of the UK's foremost names for enabling new energy from waste oil recovery.
Please see the foot of this page for our latest company news.
Accreditation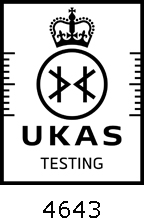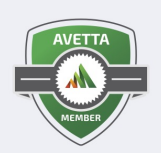 Featured
Putting waste to work....
The international challenge to recycle or re-use waste materials has never been in sharper focus than it is now. Driven on by climate change concerns, the tough economic conditions worldwide have ensured that minimising waste and extracting value is now a key objective across every commercial sector from agriculture to industry.
Research and innovation in both waste minimisation and materials recycling continue apace and important progress is being made. However, there is still much to be achieved. Investment is certainly needed to bring on-stream more of the new concepts being trialled, and to make them an affordable reality in use. This is particularly so for the re-use of plastics to produce oil substitutes and the further refinement of processes to recover fuels and energy.
What does exist now is greater acceptance than ever that such changes are essential going forward, and this is already opening doors to a healthier, more cost-efficient and more sustainable future.
Find out more