Welcome
From its origins as a specialist waste recycler, Malary has grown to add a full portfolio of services to support industrial sites. Each service helps customers maintain their site's efficiency while protecting their plant investment. Each service also rigorously observes environmental regulations to protect and enhance the customer's own environmental credentials.
We offer seven different waste recycling processes and a UKAS-Accredited Laboratory – 4643. Used by many national waste contractors to process their collected wastes, these facilities allow us to deal internally with any wastes collected as part of our industrial service offerings. They also enable our growing bespoke solutions for national and international projects.
A real dedication to customer service and high standards makes Malary the first-thought supplier for businesses ranging from blue-chips to SMEs.
Please see the foot of this page for our latest company news.
Accreditation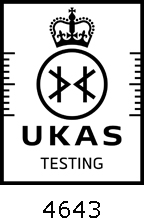 Featured
The Energy / Fuels Picture
Following events in Ukraine and Russia, many of our energy-fuel customers in the UK are reviewing their options. This is especially true of Processed Fuel Oil which may offer a better solution for applications where the ongoing supply of gas – and price – may not be guaranteed. It is therefore a busy time for us here, and we will continue to support customers in the best ways we can.
Meantime the new tax conditions for all diesel fuels come ever closer in April, and we are already helping customers to manage their remaining red diesel stocks with product removals and tank cleaning to ensure no interruption of operations. Please call us if you would like such assistance.
Find out more